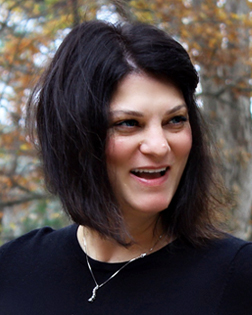 Jennifer A. Versoy
Client Service Manager & Financial Planning Production Manager
Holbrook, MA
This is Jennifer. She should be a juggler as she has figured out how to do it all. She's a wife and a mother, a good friend and the person who keeps all the ducks in a row for the CEO. And she does it all with poetry and grace!
Jennifer is an active member of our Financial Planning team, coordinating the dissemination of data and communicating with clients.
She is also a member of Cindy Legault and Casandra Johnson's Advisory Service Team where her responsibilities include all of the back-office tasks related to superior client satisfaction. She is the sole point of contact for one of our largest consulting clients and because we haven't loaded enough on her, she is also the friendly person who will greet you on the phone if you call our main number.
In her free time, Jennifer likes to spend time with family and friends, paint and create, but mostly she enjoys time and fun with her husband, Lincoln, son, Evan and their cat, Ludi.
---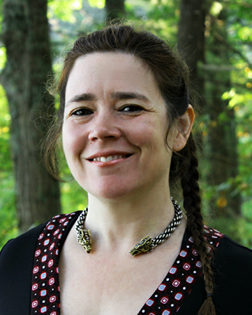 Paula A. Gorman
Scheduling Manager
Accord, NY
This is Paula and she is perhaps the most diverse person in the company. She is our one employee who lives outside of New England, but she's only in New York so she's right next door. Paula often tells us that trying to keep us scheduled is like herding cats! She is a combination of a mighty businesswoman and a medieval ax thrower. She may be small, but she is mighty.
Paula is the scheduling manager for our largest consulting client. She arranges conference rooms, assigns an advisor from 3 participating firms, and books thousands of appointments throughout the year. She also coordinates conferences, books and confirms seats, and schedules meetings with our wealth advisory clients. Paula is heralded by our clients for her dedication to service, always with a smile no matter how many times she has to rearrange that appointment!
Paula has a B.A. from Salem State University. She is an active member in the Society for Creative Anachronisms (SCA), and an avid weaver of fabrics using ancient techniques. Paula enjoys hiking and walking in the woods with her boyfriend, Rich and their pets.
---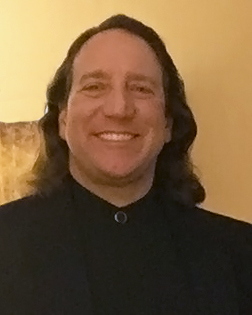 Emile "Max" Legault
Systems Manager
Littleton, MA
This is Max, he wears a red cape under his clothes as he is the superhero who keeps us all working virtually. Without his support we would not be able to enjoy working from our homes. We don't know how he does it, and frankly he has never shared any of his secrets with us, so I gather we will never know!
Max has decades of high-level experience in Information Technology and is responsible for all of the systems, servers and computers required at FNI. His expertise allows all employees (and two of our related consulting firms) to work from any location virtually and highly secure.
He's a computer crackerjack but his heart is in the medical field, so while working part-time for FNI he is pursuing a medical degree full time at The University of Massachusetts, Lowell. His ultimate goal is to practice as a Physician's Assistant (PA) in a medical practice. His other passion is crewing on the Salem, MA tall ship, The Friendship. You may have already guessed by his last name that he is related to Cindy. Max is Cindy's husband, so he also enjoys going to their home in Maine where he sails on a much smaller sailboat and cruises on his pontoon boat with our dog, Captain.
---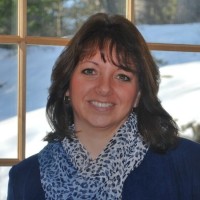 Michelle M. Doody
Office Manager
Boothbay, ME
This is Michelle, she is perhaps our most over-qualified employee given her prior experience in Benefits & Compliance Departments at companies such as TD Bank. But this is by choice as she divides her time between FNI and the local school system where she enjoys time nurturing children as a substitute teacher. There are some lucky kids out there who get to enjoy time with a truly special lady.
Michelle is our Office Manager and is responsible for payroll, employee benefits, and office administration. She came to us with 20+ years of Human Resource related experience including benefits, compliance, and management. Michelle has a strong passion for HR, particularly employee benefits. She has brought FNI into the modern world of employee benefits & compliance!
Michelle and her husband, Jon, recently relocated to beautiful, mid-coast Maine. Along with this move came the desire for a better work/life balance. Her role at FNI allows her the opportunity to feed her passion for benefits while affording time for her other interests. Michelle loves teaching, music, dancing, reading, spending time with family and friends, and the sun!